A Conversation with CEO Chad Kern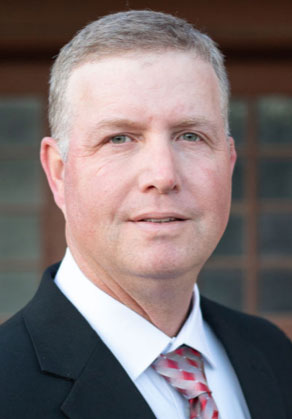 Born and raised in Whittington, Illinois, Chad Kern is proud of his Southern Illinois roots and enjoys returning regularly to visit his family on the family farm in Whittington.
After earning his Bachelor of Applied Science degree in Architectural Engineering at Southern Illinois University (SIU) Carbondale in 1993, a job offer resulted in a move to Texas, but he shared, "I love Southern Illinois and still call it home. I am blessed that the good Lord has given me the opportunity to expand our business in Southern Illinois and in my hometown."
The business Kern is referring to is AECI Schirm USA, Inc., a Leading Contract Manufacturing Company specializing in the formulation and packaging of agricultural, home and garden, and animal health products. Established in 1976 in Ennis, Texas, the company has grown into one of the largest neutral contract manufacturers in the United States.
AECI Schirm USA, Inc. is a subsidiary of AECI LTD, headquartered in Johannesburg, South Africa. AECI is known around the world for its cutting-edge technology in mining and explosives products. AECI LTD has a diverse global portfolio including Specialty Chemicals, Water Purification, Agriculture and Mining. AECI was established in the 1800's and is a listed company (AFE-AECI Limited), on the Johannesburg Stock Exchange: JSE.
Kern now serves as AECI Schirm USA's CEO and his path to get there was one filled with mentors who taught him to never say no to an opportunity. "My career started in construction. After completing my degree at SIU Carbondale, I accepted a position with a commercial general contractor in Fort Worth, Texas. Moving through the ranks from superintendent, project manager and officer, I learned how to deal with multiple contractors, personalities, and conflicts. The owner of the company was brilliant at business and took the time to teach me. Without his passion and dedication to help me grow, I would not be where I am today", Chad shared.
After choosing to make a career change following 911, he ended up working in the chemical industry. Using his knowledge in construction, Kern's job was to advance company growth physically with new buildings and new locations. He learned the industry and enjoyed the daily chance to make a difference.
Moving forward a few years, through a mutual friend Chad had the opportunity to duck hunt with the CEO of Schirm USA. He recalls, "Two duck hunts later I was working for Mr. Jones…that was 15 years ago. Since that time, I've held several positions in our company including new product development, plant engineer, purchasing, EHS manager and director of manufacturing.  In 2019, it was time for Mr. Jones to retire and a search for his successor started. At the end of 6 months, I was honored to be chosen to fill his shoes as the new CEO of our company."
Having attained the professional level of CEO, Kern is often asked what it takes to reach this level of accomplishment and his response is always the same, "Never say NO to an opportunity within your organization. If they need help, volunteer if you're qualified and make a difference. Eventually, you will know the entire operation and that makes you a very important asset to the company. It may even lead to the top", he advises.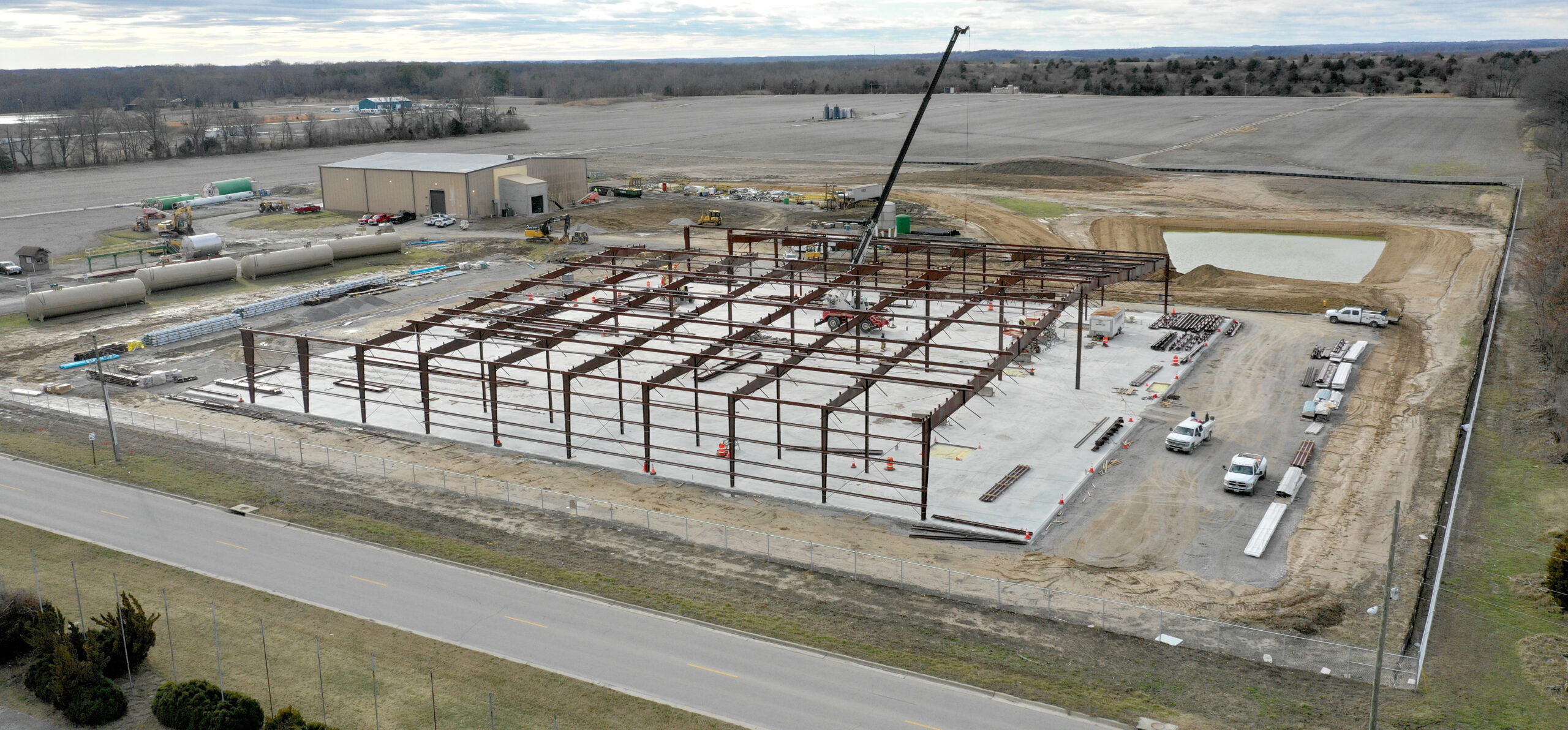 Reflecting back on early days that shaped his career, Kern recalls growing up with a passion for farming. "My goal coming out of high school was to be a field engineer for John Deere.  Yes, our family bleeds green. At that time, SIU Carbondale had a transfer program with Rend Lake College which was close to my home. The advisors at both Rend Lake and SIU were amazing and put me on track for success. Upon completing my degree at Rend Lake College, it was a smooth transfer to SIU's College of Agriculture. I remember a call from an SIU AgBassador welcoming me and offering any assistance moving into the school. That was a personal touch that stuck with me, so I carried on the torch as an Outstanding AgBassador ('93) and I am still proud of that one."
Kern worked on SIU's University Farms in its Beef Center, was involved in several clubs and events that the university offered and was elected Student Council Vice-President (92-93). He said, "With great professors and mentors, SIU Carbondale provided more than an education…it helped prepare me for life! GO DAWGS!"
Given Kern's love for and familiarity with Southern Illinois, the region became a top contender in AECI's expansion conversations. "Our company had been looking to expand into the Midwest for several years to better support our customers and the farmers. This is our first move outside of Ennis, Texas so the location and support from the local government and community was a must for me. The day I drove past the site in Benton, God immediately laid it on my heart…this is your new location, go get it. The fact that this site is in my hometown, and I had local family and contacts made it a perfect site. The City and State officials have been great to work with and support from the community is very humbling. We are proud to be in Benton and Southern Illinois. The infrastructure and access to major highways is very good and access to the Midwest region is great. We are very excited to be a part of the success and growth of Southern Illinois…let's do this!"

For more about AECI Schirm USA, Inc., visit https://www.aeciworld.com/schirm.